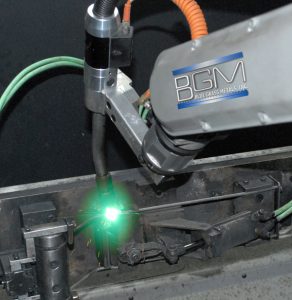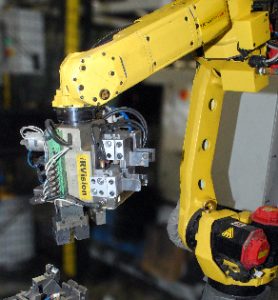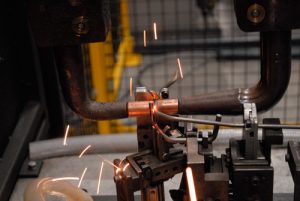 Blue Grass Metals invests in next generation technology. In addition to state of the art CNC and mechanical machinery, our manufacturing processes employ robotic cells for manufacturing and assembly of our customer parts and components.
Our systems provide increased efficiency, safety and productivity while providing consistent quality control built into each process. Our customers enjoy increased production, higher quality, greater flexibility and decreased costs with our high-end automation capabilities.
Blue Grass Metals employs lean manufacturing methods, just-in-time (JIT) production techniques, state-of-the-art equipment, and automation to achieve quality results. A lean fabrication system ensures that stock levels are efficiently managed in response to demand fluctuations and customer needs.
Our Technology Investments Provide:
Just-in-Time Production Techniques for Manufactured Components and Assemblies
Improved Efficiency and Increased Productivity
Reduced Cycle Time and Consistent Cycles
Less Waste / Scrap
Complete Vision Inspection
Full Assembly Verification
Real-time Response to Demand Fluctuations
Value-added Sub-Assemblies Done In-house
Robotic Manufacturing Cells
Sophisticated CNC Bending Equipment for Simple and Complex Designs
Robotic Welding for First Quality High-volume Applications
Precision Tooling and Design Services for Close-tolerance Applications